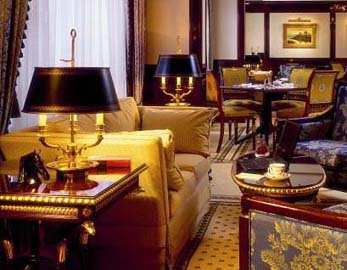 Member Lounge
(PLEASE NOTE: The Euro v. Dollar Monitor is no longer being published. The following information is therefore outdated. You can, however, use this page as a convenient way to track the precious metals markets alongside the dollar and gold stock indexes, all from one page.)
Welcome to the Public Lobby of the Euro vs. Dollar & Gold Monitor's Member Lounge.
From here, MONITOR MEMBERS can access both current Monitor issues and our Weekly Gold & Silver Updates and Forecasts, as well as a growing library of back issues of The Monitor from the Private Area of the Lounge and from this page via their member passwords.
From this Private Area of the Members Lounge, you can access the following:
Prior month's Weekly Gold and Silver Updates & Forecasts are open to the public and are served on a separate page that can be accessed from here. Current-month updates and forecasts are restricted to members.
The Monitor's Investment Philosophy is laid out for you on this page. In an easy to read bullet format, it gives you deeper insights into what the Monitor strategy focuses on - and what it doesn't, and why. (Open to Public)
You can test-drive a prior month's Free Trial Issue (June '08) of the Euro vs. Dollar & Gold Monitor from the above link. (Adobe Reader required. Download here)
There are also The Archives - a dusty cabinet full of older Euro vs Dollar articles published from 2003 until today. A good many of them are still very relevant to this ongoing gold bull market. (Open to Public)
Non-members can separately purchase the Two Bonus Volumes The "Dollar-Crash Survival Toolkit" and "Euro vs.Dollar: The War on Your Wallet!") that come free with your full-year Monitor Subscription from this page.
PLEASE BOOKMARK THIS PAGE for easy access in the future.
Monitor the Gold Bull
Below is a very useful chart that allows you to monitor where gold is in its bull run. (Currently stage two or "2nd gear"). It will be updated at irregular intervals whenever new developments warrant an update.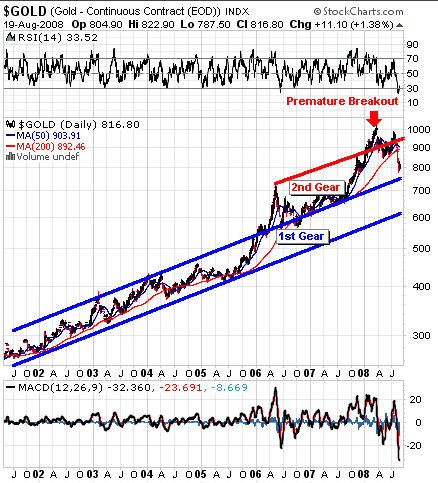 As you can see, despite the recent (to most investors) nail-biting descent from its July high of $972/oz. to currently just above $800, gold is still in its second gear. It has likely bottomed already at this point. Reports of gold and silver shortages are coming from all corners of the globe. Runs on stores in London, traffic jams to stores in Saigon, Vietnam, and the inability of Indian banks to get gold from the NY bullion banks. This is absolutely not the "end" of gold's bull market. (8-20-2008)
It is always helpful to keep things in perspective by looking at the long term. Gold investors often get emotional about the metal's ups and downs, which leads many to sell at the wrong time. Monitor members are able to avoid these pitfalls because they always know the full story.